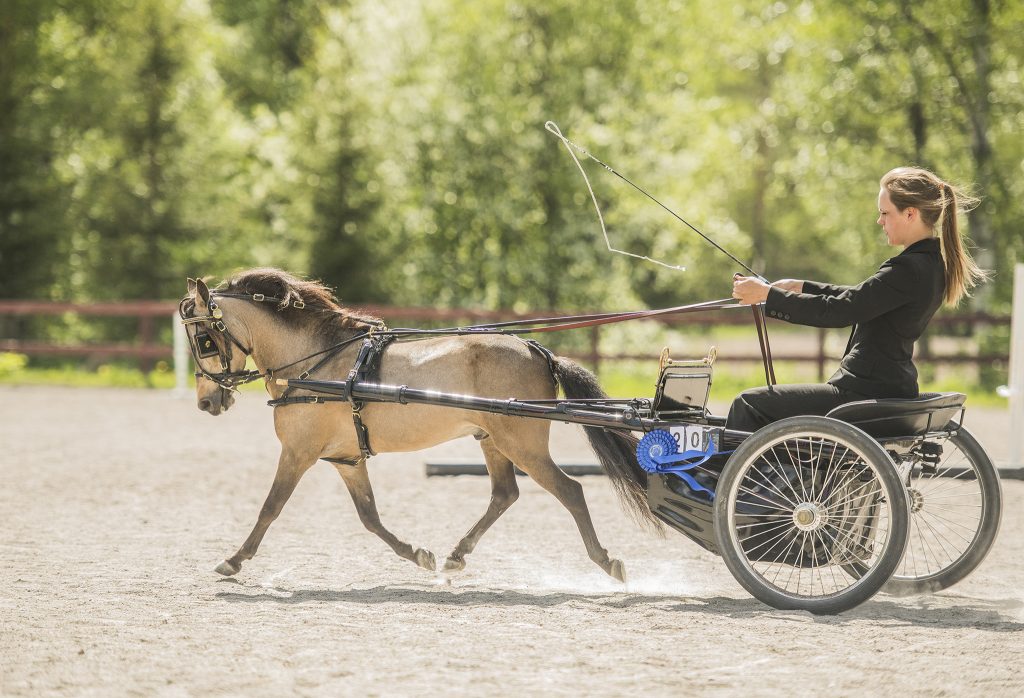 Swedish Miniature Horse Club (SMHF)
invites to
SMHF 10 Year Jubilee Show
2022 AMHA approved show in Sweden
23 july at Ledingenäs Gård, Knivsta
Open for AMHA miniature horses
SMHF 10 Year Jubilee Show
Saturday 23rd July 2022
The Swedish Miniature Horse Club (SMHF) is proud to welcome you to our 2022 approved miniature horse show: SMHF 10 Year Jubilee Show!
The SMHF would like to thank all our sponsors to make this show possible!
This show is accredited and conducted under the rules and regulations of the American Miniature Horse Association (AMHA).
This show is AMHA approved and open to any horse registered with AMHA, whose exhibitor is able to provide valid registration, and to owners who are in good standing.
Judges Evaluation Cards will be available in the show office, and may be completed on a voluntary basis.
Show Location:
Ledingenäs Gård 741 90 Knivsta
Sweden
Judge:
Stephen Johnston
AMHA International Judge
Show Manager:
Felicia Sjöstedt
+46 706737494
info@miniatyrhast.se
| | |
| --- | --- |
| Show starting time: | 09:00 am |
| Measuring: | Friday 22 july 18:00-20:00 hours Saturday 23 July 08:00-08:30 hours (horses only need to be measured once) |
| Ribbons: | 1-6 Placing |
| Trophies/ Ribbons: | (reserve) Grand Champions and Supremes |
| Fees | SMHF member Non member |
| AMHA fee: | 40 SEK 40 SEK |
| Open class: | 200 SEK 400 SEK |
| Amateur class: | 200 SEK 400 SEK |
| | |
| Show package | 750 SEK |
Show package includes maximum 5 classes, every extra class 100 SEK. Only for SMHF members
Entry closing date: 3 July 2022
Late entry fee: Besides normal entry fees: 50 SEK/class extra.
Showpackage is not available after 3rd of July.
| | |
| --- | --- |
| | |
| Participate: | Fill out the participation form for the SMHF 10 Year Jubilee Show, |
| | available on ​www.miniatyrhast.se |
| Stables: | At the showground. Current fees are available on ​www.ledingenas.se​. Booking has to be done directly with Ledingenäs Gård. There will be no show stands available at this show. |
| Rooms: | At the showground. Current fees are available on ​www.ledingenas.se​. Booking has to be done directly with Ledingenäs Gård. |
| Payment: | Svenska Miniatyrhästföreningen PG: 632257-2 or BG: 838-4554 IBAN: SE32 9500 0099 6018 0632 2572 SWIFT: NDEASESS Swish: 1232243053 Remember to write who you are and what you are paying for. |
| | |
Two-minute Gate: ​The two-minute gate rule (GR-045 B) will be followed. It is the owner/handler/exhibitors responsibility to be in time for their classes.
Health Requirements: ​When measuring, your horse's passport will be checked for meeting the requirements for valid vaccination against equine influenza. All horses must have documentation, endorsed by a veterinarian, of an initial series of 2 intramuscular injections for primary vaccination against equine influenza given no less than 21 days and no more than 92 days apart. In addition, a booster injection must be recorded as having been given at least within every 12 months following the
2nd shot of the initial series. Owners are responsible for knowing and meeting any health requirements regarding the exhibition of the horses and their transport between their home location and the show. Please check with your local veterinarian. All horses over 6 months of age must have document and the required equine influenza vaccinations. ​There will be no exception of the required equine influenza vaccinations. Horses without the required documented vaccinations are not allowed to show (no reimbursement will follow).
Measuring: ​All horses have to be measured before entering the ring. Valid annual measurement cards will not be accepted. For identification: either the original, or a colour photocopy of both sides of the horse registration papers (for each horse) must be presented to the official measurer at the time of measuring or the horse will not be measured and cannot compete at the show. Exhibitor packages (with catalogue) and numbers will be issued after measurement.
AMHA Height verification for the AMHA approved classes:
Weanlings cannot exceed 30 inches
Yearlings cannot exceed 32 inches
Two-Year-Olds cannot exceed 33 inches
Three years and older cannot exceed 34 inches
AMHA paperwork: must be valid and up to date on owner/lease information!
Entry Forms: ​Entry forms are to be found on SMHFs website www.miniatyrhast.se​.
Each AMHA horse entry must be accompanied by a copy of the front and back side of the AMHA papers.
Each senior stallion entry must be accompanied by a copy of Veterinary Inspection for Cryptorchidism (forms can be found on the AMHA website). www.amha.org/forms-applications Choose form: "AMHA Certificate of Veterinary Inspection of Stallion"
https://www.amha.org/_files/ugd/d556b4_0bd72b6e30f24222ae023c70ea276471.pdf
Entries can only be accepted when the form is completely filled in.
Open classes: everybody is allowed to participate in these classes.
Amateur classes: to be able to participate in the Amateurclasses, you need an AMHA Amateur Card.
Apply for this card (in time!) by filling out the AMHA application form: https://www.amha.org/_files/ugd/d556b4_d1a301b42f274864951df6c3f80b5a7f.pdf
For AMHA members: 15 USD
For Non-AMHA members: 55 USD
At the show: 5 USD extra.
Your horse is allowed compete in both Open and Amateur classes.
Refunds: ​Refunds won't be given without a veterinarian's written certificate stating why the horse is unable to show (illness or injury). Substitution (another horse to take the place) will be accepted without penalty.
Conduct Animals: ​Cruelty, abuse or inhumane treatment of any horse in the showring, barn and stalls or on the showground is strictly prohibited. The use of stimulants or depressant or any drug affecting the showing of a horse is forbidden.
Attire: ​It is a tradition of the showring, that handlers be correctly attired for the class. Appropriate dress shall not include shorts, t-shirts, or open-toed shoes.
Responsibility: ​Participating is always done at own risk. The show manager, SMHF, volunteers, facility owners/staff and sponsors can not be held responsible for any accidents, damages or loss to personal property or livestock.
Shavings, flax straw, hay or any other litter in the indoor arena is strictly forbidden!
Classlist Saturday 23rd July 2022 Starting at 09:00 hours
(** = non rated class)
1. Junior Gelding
2. Senior Gelding
3. Amateur Gelding, Level 1
4. Amateur Gelding, Level 2
5. Grand and Reserve Amateur Champion Junior Gelding
6. Grand and Reserve Amateur Champion Senior Gelding
7. Grand and Reserve Champion Junior Gelding
8. Grand and Reserve Champion Senior Gelding
9. Junior stallion
10. Amateur Junior Stallion, Level 1
11. Amateur Junior Stallion, Level 2
12. Senior Stallion, 28" and under
13. Senior Stallion, over 28"-30"
14. Senior Stallion, over 30"-32"
15. Senior Stallion, over 32"-34"
16. Amateur Senior stallion, Level 1
17. Amateur Senior Stallion, Level 2
18. Grand and Reserve Amateur Champion Junior Stallion
19. Grand and Reserve Amateur Champion Senior Stallion
20. Grand and Reserve Champion Junior Stallion
21. Grand and Reserve Champion Senior Stallion
22. Junior Mare
23. Amateur Junior Mare, Level 1
24. Amateur Junior Mare, Level 2
25. Senior Mare, 28" and under
26. Senior Mare, over 28"-30"
27. Senior Mare, over 30"-32"
28. Senior Mare, over 32"-34"
29. Amateur Senior Mare, Level 1
30. Amateur Senior Mare, Level 2
31. Grand and Reserve Amateur Champion Junior Mare
32. Grand and Reserve Amateur Champion Senior Mare
33. Grand and Reserve Champion Junior Mare
34. Grand and Reserve Champion Senior Mare
35. SUPREME HALTER HORSE (eligible: Grands from Open Halter classes only)
36. Amateur Showmanship
37. Open Showmanship
38. Amateur Hunter
39. Open Hunter
40. Amateur Jumper
41. Open Jumper
42. Multi-color
43. Solid-color
44. Open Obstacle Driving
45. Amateur Obstacle Driving
46. Stake Race **
47. Amateur Halter Obstacle
48. Open Halter Obstacle
49. Open Single Pleasure Driving
51. Amateur Single Pleasure Driving
52. Open Country Pleasure Driving
53. Amateur Country Pleasure Driving
54. Open Classic Pleasure Driving
55. Amateur Classic Pleasure Driving
56. Special Needs Driving